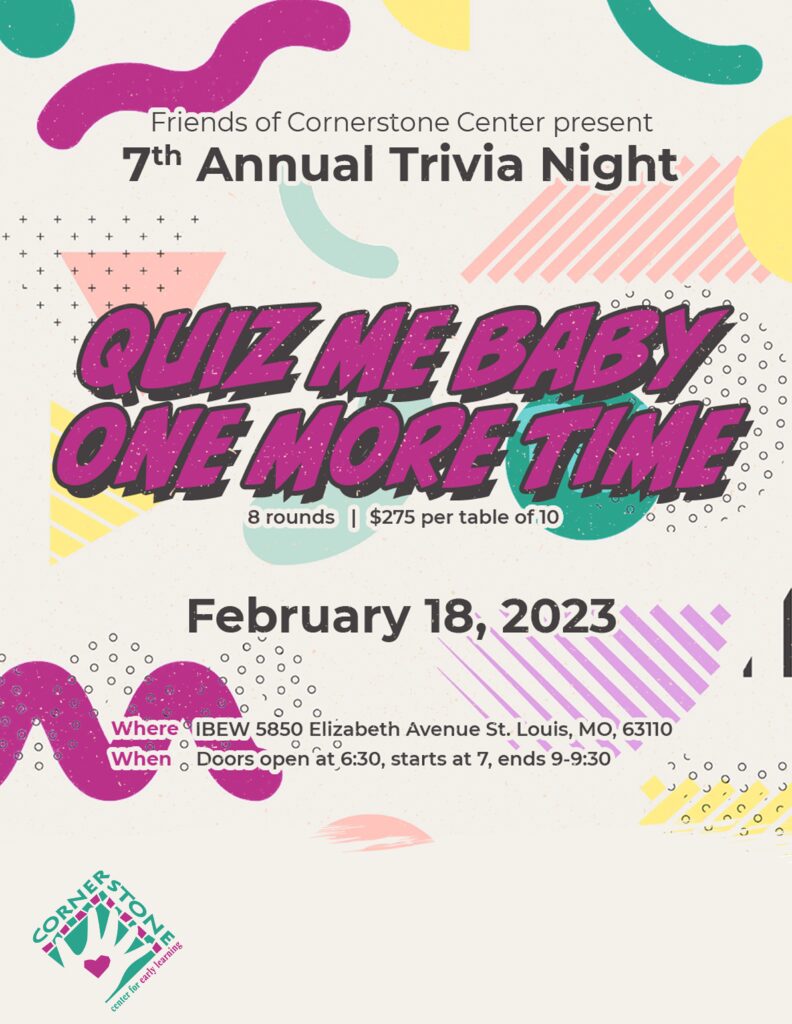 Quiz Me Baby One More Time Trivia
The '90s called and they want their spotlight back – so we're doing eight rounds of '90s-themed trivia! If you're all that and a bag of chips, grab a few of your smartest home skillets, and have a majorly rad time playing trivia while supporting your community and hundreds of children who need your support.
Visit 90sTrivia.givesmart.com to register, purchase raffle tickets, and more!
Sponsorships still available. For details, click here.
Event Contact:
Dani Smith, Director of Development
(314) 865-5244 ext. 134
dsmith@cornerstonecenterstl.org